Exclusive Ayurveda Monsoon treatment for rejuvenating your body and soul. (7 Days)
Duration : 7 Days
Package cost: Rs. 4000/ Person at Vrindavan Retreat, Cochin.
Rs. 3000/ person at Sree Rudravilasam Ayurveda Vaidyasala,City Centre, Inside Thrippunithura Fort.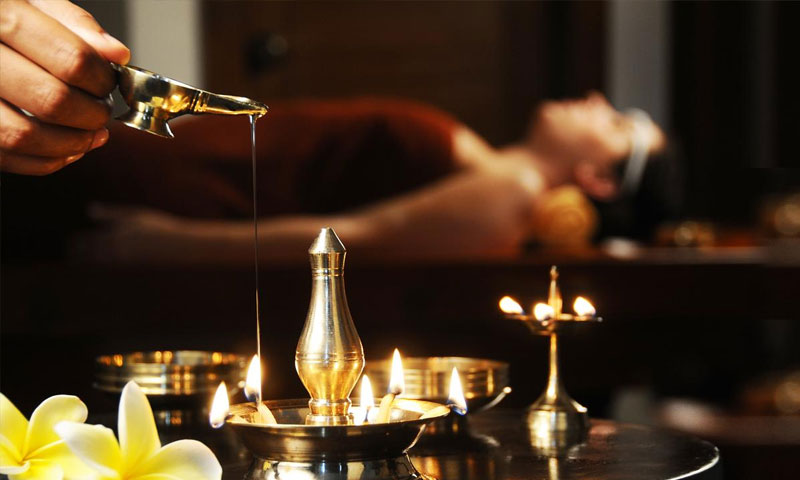 You will get doctor consultation on the first day. We are offering two type of treatments on this Package Oil Massaging ( one time in a day) and Sirodhara ( one time in a day - evening ). You will get Yoga sessions also.
Oil Massaging : This is a simple massage with medicated oil, recommended for general fitness of the body. It tones up the muscles, increases blood circulation, relax joints stimulate the nervous system and is good for sense organs.
Sirodhara : Sirodhara a Speciality of Kerala Ayurveda Treatments in which herbal oil is poured in a rhythmic manner on the forehead of the person lying on the back. It relaxes the entire nervous system.
Yoga and Meditation : Asanas or postures in Yoga, meant to isolate the ego from the body and mind are designed to sharpen your concentration, improve your health and assist you in attaining peace of mind.
Kizhi ( depends upon doctor's consultation ) : The leaves of certain herbs are made into a bolus from in a cotton cloth and are pummeled on the affected parts after a therapeutic massage with suitable medicated oil.
Note:
1. Doctor's consultation / check up during the course of treatment.
2. All rates are inclusive of any Ayurveda treatment as per the Doctor's advice, all meals (including Ayurveda diets, you will get Karkkidaka Kanji also), accommodation and all taxes.